Designed by Zanete Knits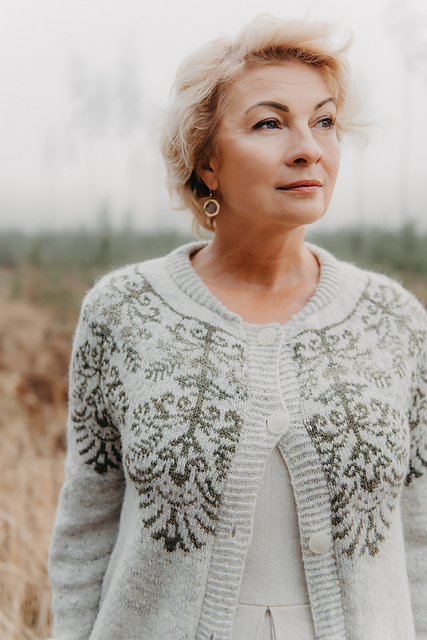 This design is all about the yoke - a perfect place to lose yourself in the world of stranded colourwork. This cardigan is the second design in the yoke meditation series, and like its predecessor, the colourwork is deep-running.
The motifs are inspired by those seen on damask tapestry fabric. The large and intricate pattern repeat creates a striking look, and every row completed feels incredibly rewarding. Pick your favourite colours and get in the zone!
Find it on Ravelry.