Designed by Zanete Knits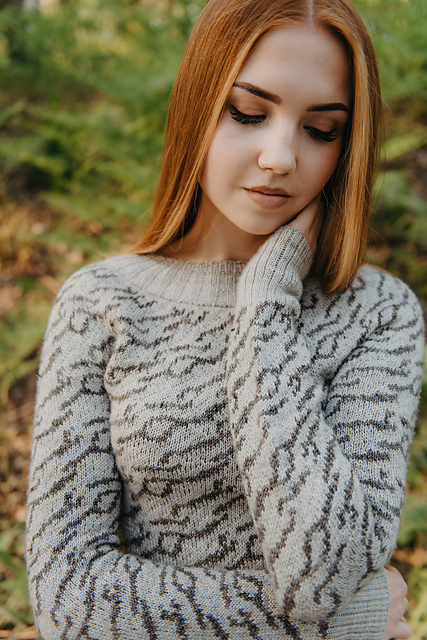 Animal prints have always been a favourite style for many reasons. For starters, they are generally considered exotic and expensive, making them a symbol of wealth and status. Throughout history, kings and other high-status people have used animal print rugs and other accessories to signify their standing.
If you want to add some fun to your wardrobe, try making your own animal print sweater! Use this new top-down seamless knitting pattern to create a high or low-contrast piece, from a bright statement piece to a neutral wardrobe staple. Get creative—anything goes!
Find it on Ravelry.