Designed by Snickerdoodle Knits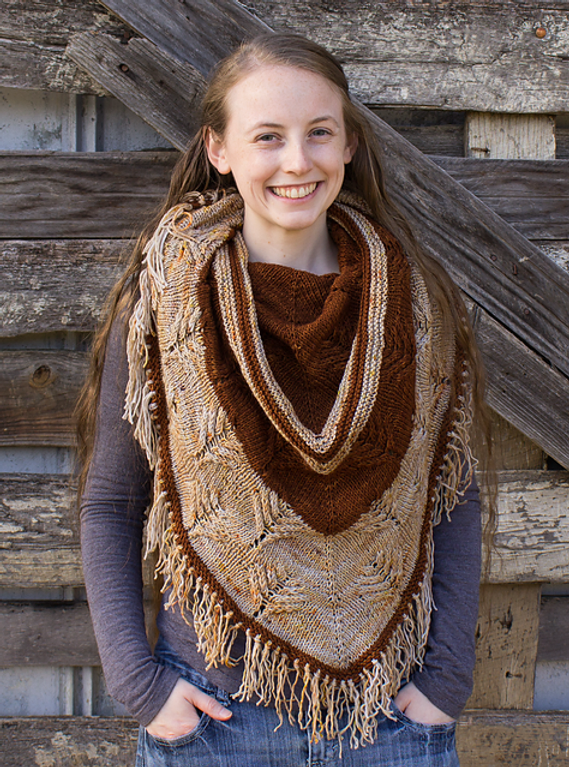 A fun and repetitive knit, the Where the Buffalo Roam Shawl pattern is a large, cozy DK weight shawl perfect for fall and winter. The pattern includes three alternate design options for variety in size and color combinations.
The pattern was inspired by the plains of Montana – where the buffalo roam. It features a wheat cable motif representing the wheat fields often found in the plains and garter sections representing the endless plains that seemingly stretch on forever. The end result? A cable lover's dream!
Find it on Ravelry.