Designed by Zanete Knits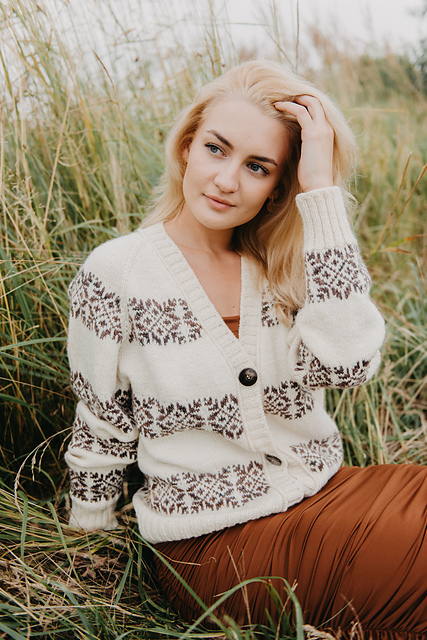 The Smilgas Cardigan is the perfect piece to add a touch of cozy style to any outfit. This oversized cardigan features extra long sleeves and a v-neck design, making it both comfortable and fashionable.
The cardigan is worked seamlessly from the top down with simple raglan shaping, and the Latvian-inspired colourwork motifs add a touch of elegance. Whether you're running errands or snuggling up at home, the Smilgas Cardigan will keep you feeling warm and looking chic.
Find it on Ravelry.