Designed by Xandieme Evers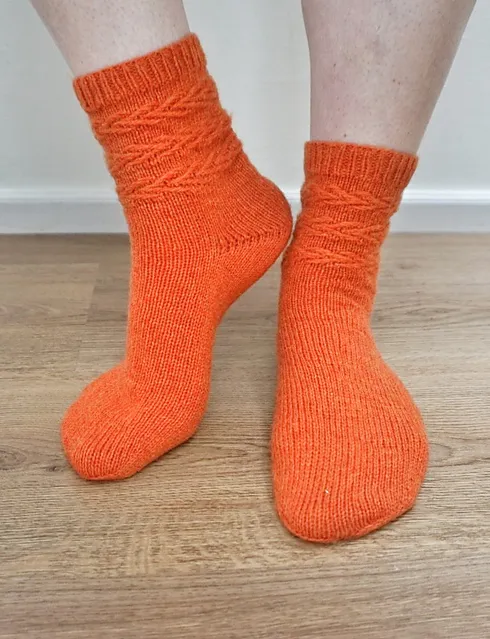 The Phoenix is a mythological creature that is known for its ability to rise again out of its own ashes after combusting in a show of flames. Its feathers are valuable and a powerful magical component used in spells and wand-making. The Phoenix Feather Socks are cuff down socks with a textured leg and a relatively mindless stockinette stitch foot. The heel knits up quickly using German short rows. Choose a (semi-) solid fingering weight sockyarn, and you'll be on fire!
Find them on Ravelry.