Designed by Zanete Knits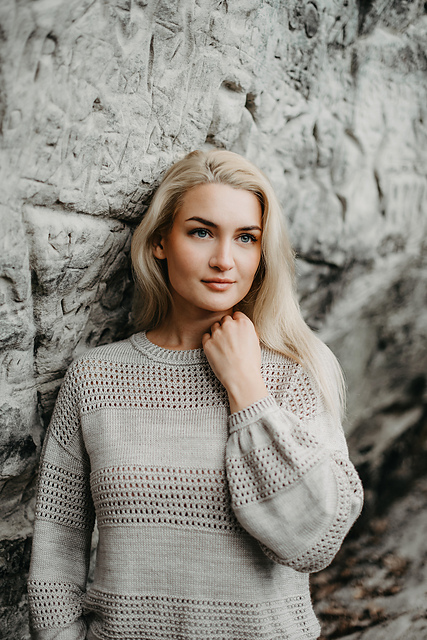 The Marquisette sweater is a unique and stylish design inspired by the marquisette fabric and features see-through mesh sections all over. The simple cut offers an easy styling for dressing up or down, and the romantic balloon sleeves add a touch of elegance.
The sweater is worked seamlessly from the top down, making the length of sleeves and body easily adjustable. The interchange between the stockinette stitch and mesh sections offers a nice balance between focus and relaxation while knitting. But most uniquely, a combination of exciting knitting techniques creates decorative edging that sets this design apart from others. Find it on Ravelry.