Designed by Zanete Knits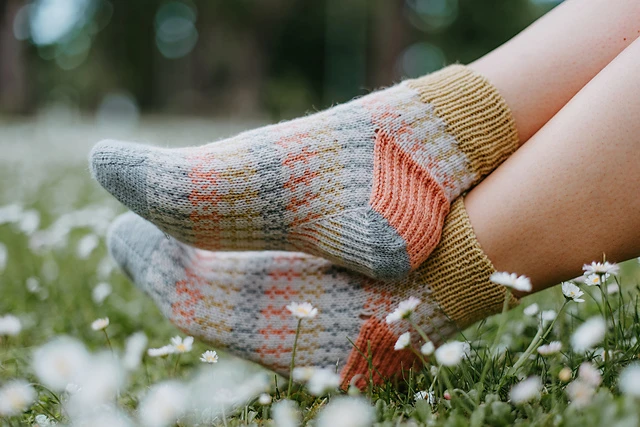 The Freshness sock pattern brings something new and different with its toe-up construction and attractive gusset.
It is also a chance to refresh your yarn stash by putting together exciting leftover yarn combinations or using up a collection of mini skeins in this pattern's infinite possibilities. Set your creativity free - create your colour plays by changing the contrast colour as and when you wish and easily adjust the length to your desire!
Find it on Ravelry.