Designed by Xandieme Evers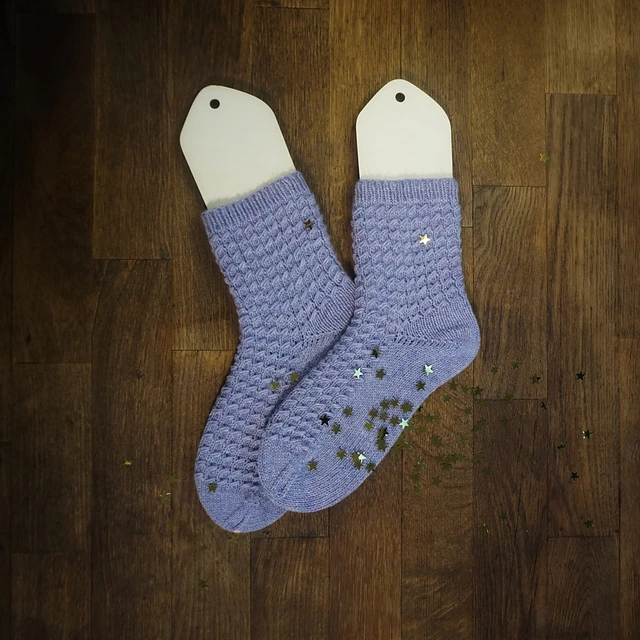 In the Fairy Gathering Socks every texture stitch represents a fairy singing and dancing at the moonlight gathering!
The textured socks are knitted cuff down with a German short row heel. They grow quickly because of the fun, easy to remember and repetitive texture stitches. Choose a (semi-) solid fingering weight sock yarn to let your wings flutter freely!
Find it on Ravelry.