Designed by Snickerdoodle Knits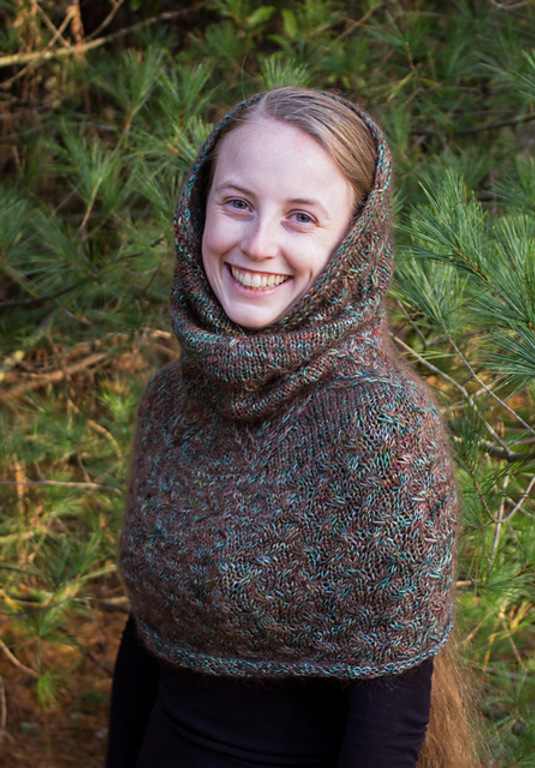 Fun, cozy, and your new favorite thing to wear. Endless Woods Cowl is a warm, cozy cowl perfect for cold winter days. It features cables that represent the roots supporting the endless woods and slipped cross stitches that represent the beautiful trees within the woods. The pattern even includes four alternate tree motifs, so your woods can host a variety of trees!
The Endless Woods Cowl includes three length options and three circumference options, making for a total of nine size options. It is worked with fingering weight held double with mohair (or, if you'd rather, just use DK weight), creating a fun and cozy knit.
Find it on Ravelry.